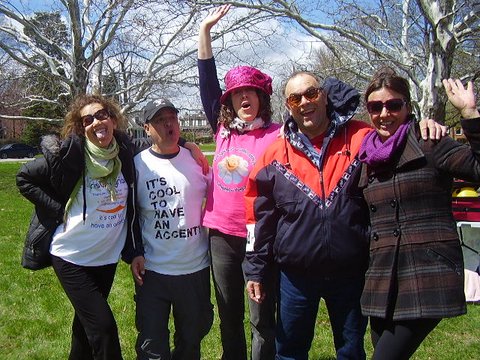 Dreams do come true!!!
Here I am laughing with Dr. Kataria and Susana Almeida
at our Canada Laughter Yoga Conference
in Toronto, November 9th & 10th, 2013.

At our networking conference on October 13, 2017, I led a laughter yoga exercise called the Jelly Bean. Madan & Madhuri followed along with the rest of us as we laughed, massaged our facial muscles and our belly muscles. To find out how to do it, follow along with Dave Berman and myself, click on this link and laugh your head off.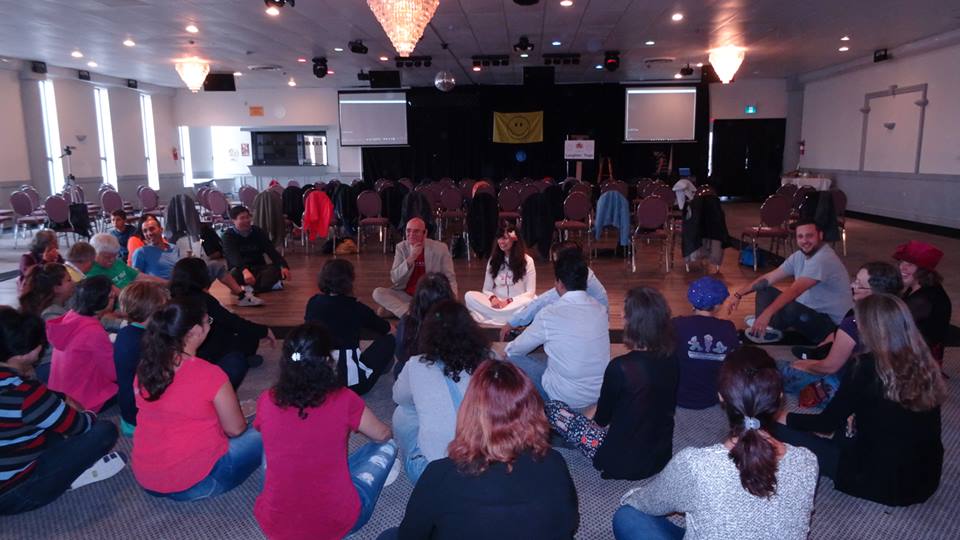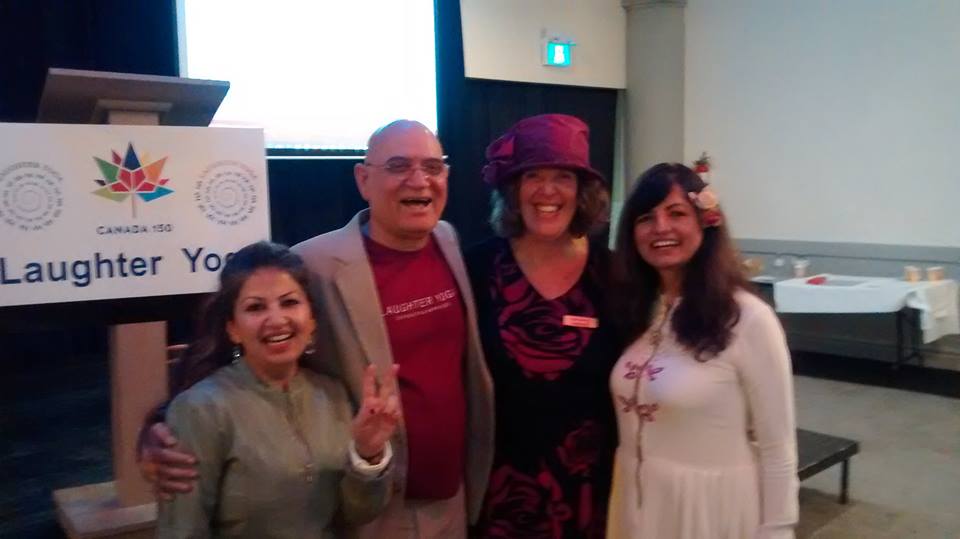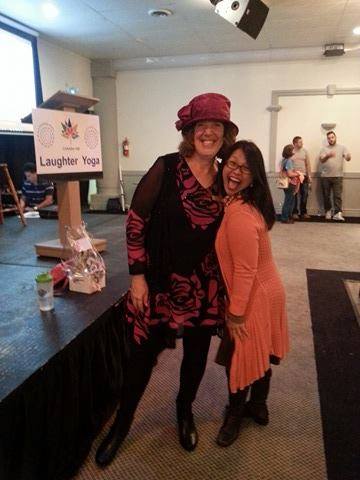 Something New ha ha it was Penguin Laughter Race

Posted by Madan Kataria on Saturday, October 14, 2017
Hamilton Grooves with
Laughter Yoga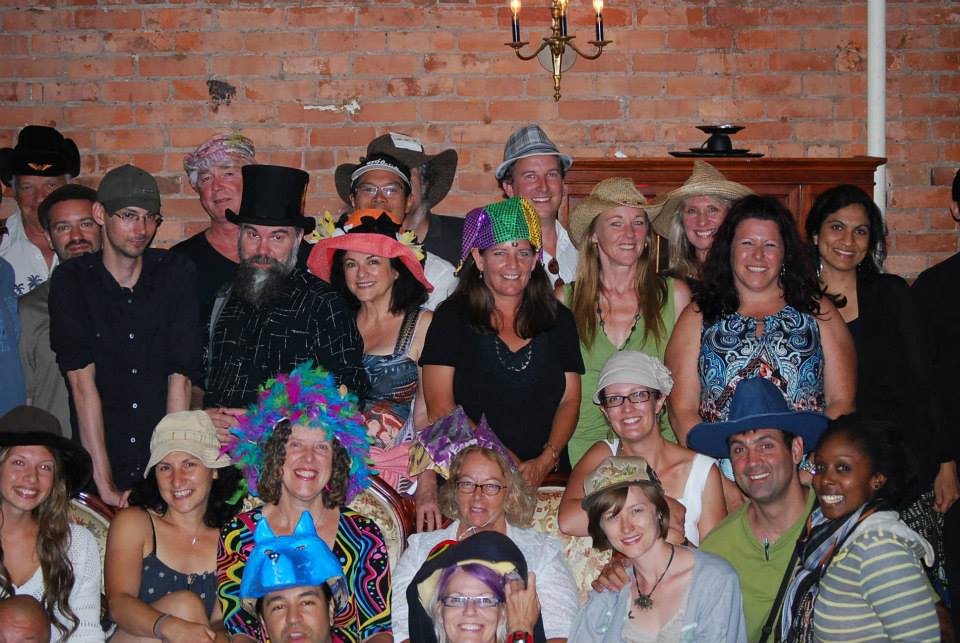 Very good, very good, YEAH!
Where: Hamilton Waterfront, Pier 8, Hamilton Waterfront Stage
47 Discovery Drive, Hamilton, Ontario Canada
Date: every Sunday
Time: 10:30 – 11:30 am
Cost: $5
(children under 12 are free)
We laugh outside at the Hamilton Waterfront Stage,
dress according to the weather
★ ° . .    . ☾ °☆  . * ● ¸ .   ★ ° :.  . • ○ ° ★  .  *
. .   °  . ● .    ° ☾ °☆  ¸. ● .  ★  ★ ° ☾ ☆ ¸. ¸  ★  :.
Laugh Stress Away with Child-like Play
Be prepared to have the happiest day of your life, so far!
Bring your child-like spirit, your imagination and a willingness to laugh!
Let's Laugh Together!
(it makes us feel good)
World Laughter Day
World Laughter Day was created in 1998 by Dr. Madan Kataria, founder of the worldwide Laughter Yoga movement and is celebrated in over 108 countries. Each year on the first Sunday in May, people gather around the world to celebrate World Laughter Day. Come with your friends and family and experience the fun body-mind exercise that's sweeping the world. Experience why laughter is the best medicine! "HAPPY-DEMIC" was the first World Laughter Day gathering outside India. More than 10,000 people gathered as it was the largest ever gathering that laughed and bonded together and the event went into the Guinness Book of World records. Laughter lifts our spirits with a happy high that makes us feel good and is intended to build up a global consciousness of brotherhood and friendship. On this auspicious day I appeal to you all to spread out your arms and laugh for no reason for at least 1 minute, sending out vibrations of peace, love and freedom into the universe for international brotherhood, friendship and world peace. World Laughter Day event is open to all ages. Bring your relatives, friends, and neighbors and laugh till tears are running down your legs.